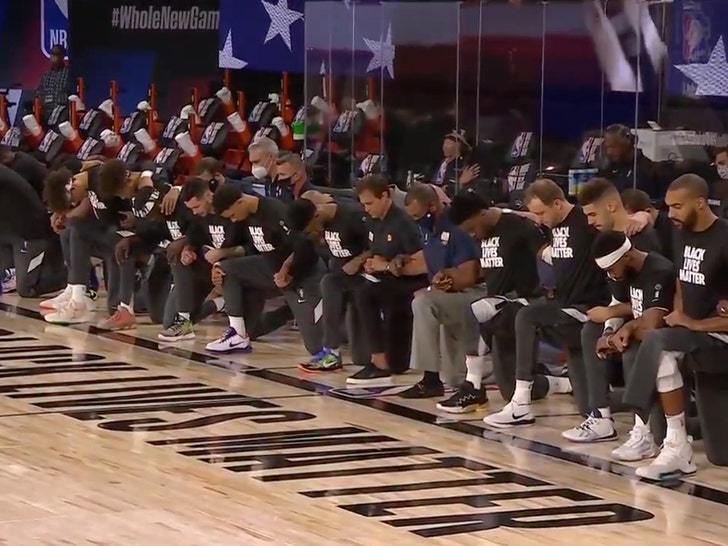 Breaking News
Powerful moment from the NBA restart — where every single player on both the New Orleans Pelicans and Utah Jazz took a knee in solidarity during the national anthem.
It was quite a statement in the first official game of the NBA restart in the bubble environment at Walt Disney World in Orlando.
Seems every coach and referee in the building also took a knee  alongside stars like Rudy Gobert, Lonzo Ball, Zion Willaimson and Donovan Mitchell.
All of the players were wearing "Black Lives Matter" shirts — and were standing behind the "BLM" art at center court.
The anthem was performed by musician Jon Batiste — a instrumental featuring heavy guitar and piano elements.
The players were arm-in-arm during the anthem — some players raised their fists.
After the anthem, Shaquille O'Neal praised everyone involved — saying the kneeling was "beautifully done in unity — nice to see."
He added, "We have to continue to fight, continue the movement … now we have to go vote."
Charles Barkley also weighed in … saying, "If people don't kneel, they're not a bad person. I want to make that clear."
Barkley added that if a person chooses not to kneel, "they should not be vilified."