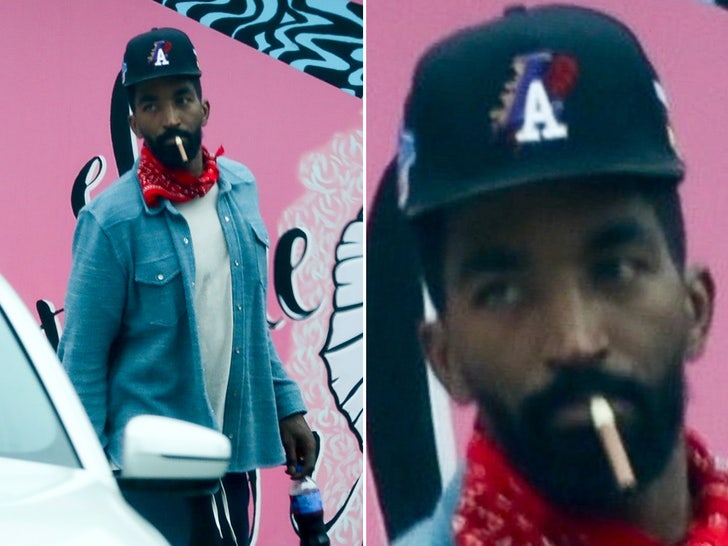 Breaking News
J.R. Smith seems excited about his reunion with LeBron — he's already rockin' a Lakers hat around town!
Check out the pic of Smith hitting up Pinches Tacos on Tuesday — Lakers hat, Black & Mild in his mouth, red bandana around his neck.
Of course, 34-year-old Smith was reportedly finalizing a deal earlier this week to join the Lakers for the remainder of the season … now that Avery Bradley has opted out.
So, this pic leads us to believe it's probably a done deal. Now, the biggest hurdle — will the season actually happen?
Several NBA players and staffers have tested positive for COVID-19 recently — with commish Adam Silver acknowledging they might have to shut down the reboot if there's a larger outbreak.
But for now, Smith seems content with his team, his food and his smoke.
Smith hasn't played an NBA game since Nov. 2018 — back when he was a member of the Cleveland Cavaliers … but he's been keeping himself in shape by beating up alleged vandals in the streets of L.A.