Products You May Like
Gillie Da Kid's one-on-one basketball challenge to Jamal Crawford has been accepted — and the ex-NBA Sixth Man of the Year is strongly hinting declaring he won't go easy on Gillie!!
JC got wind of Gillie flapping his gums about him during a recent episode of "Million Dollarz Worth of Game," and promised to light up Gillie just like the infamous "Martin" episode where his face got turned into hamburger meat after challenging Tommy "Hitman" Hearns to a boxing match!!!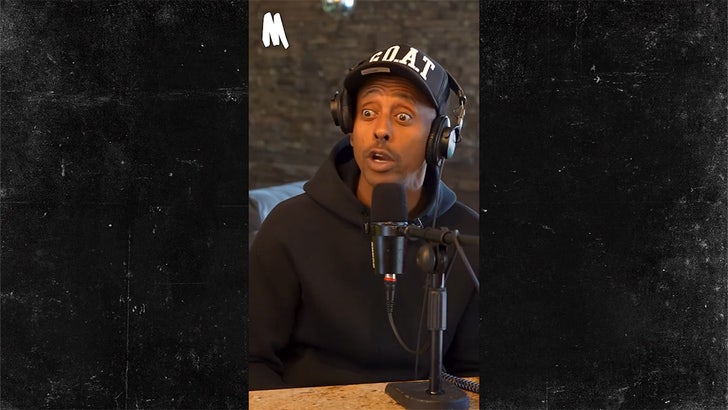 Million Dollarz Worth Of Game
Gillie was attempting to convince Wallo, Cam'ron and Mase that he was a better baller than JC off the strength of his past wins against actively hooping artists such as Chris Brown, Rowdy Rebel and Rob49.
Everyone stated the obvious — an ex-pro is more skilled than a great amateur, but Gillie argued he would get his buckets on JC in spite of their size difference.
JC is widely known for being the oldest player to score 50 points in an NBA game and now travels the globe looking for competition like the B-ball version of Ryu from "Street Fighter" … and is promising a Gillie KO!!!
"MWDOG" love making gaudy sports bets. They still owe Tech N9ne after their Philly Eagles lost the Super Bowl to the KC Chiefs!!!